Tourism is an important activity for children. It enables them to learn that there is more to the world than just the environment that we live in daily. It also provides them a cultural background that will help them once they start looking for a job and build a family for themselves. France has a rich history and wonderfully diverse regions. Here are three locations that are perfect destinations for a family to spend time together, while discovering new grounds.
1. Paris
Not to name Paris first in this article would be a sin. This city is one of a few that everyone around the world needs to see at least once. For French Canadians, it is also a great first stop in their tour of Europe, since everyone speaks French there as well. It is not hard to find flights from Montreal to Paris, as they leave daily. Once you get there, the first destination where the kids will ask you to go will most probably be Disneyland. If they haven't been to the one in Fort Lauderdale or Los Angeles yet, do them and yourself a favour, and spend a few days touring its alleys and trying out the various attractions. Everyone will come out replenished from this fun experience.
Then, you can move on to more cultural visits, such as spending time at the Louvres. Depending on the age of the children and their interest in art, you can decide on walking its rooms for a few hours, just to catch the most important paintings and other artworks that live there (such as La Joconde), or you can keep a few days in the agenda, as you would need almost a full week, if you wanted to see every piece that resides there, calmly.
2. The French Alps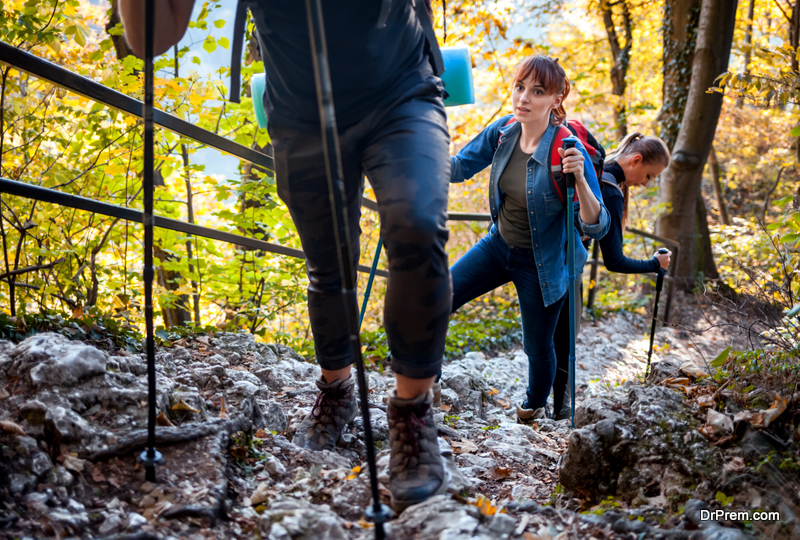 If your family appreciates sports, then you must head to the French Alps for at least a few days. It doesn't matter if it is summer time or the middle of winter: There is no better place to exercise than in the French Alps. To get there, Canadians can take one of the flights from Toronto to Paris, before connecting to Geneva or Lyon. Throughout winter, this location is a paradise for skiers. In fact, Canadians will be impressed by the height of the mountains, since there is nothing comparable in the Eastern regions of their country. They can go down slopes for hours, while in Canada, they get to the bottom of the hill within minutes. During summer, hiking is a wonderful experience to do as a family. Just make sure to bring all that is necessary (hats, water, a first-aid kit, etc.).
3. The Provence
Sometimes, all a family needs is to spend some time together, far away from the worries of their daily lives. In this case, they need a location that will provide beauty, serenity and some sun. If you are thinking of going away in the next few months to regroup, the Provence should be your destination. It is a beautiful region in the south of France known for its lavender fields, charming villages, and family-friendly resorts. One of the best ways to enjoy this location is to rent a villa outside of the larger cities. In July and August, one with a pool would certainly be a major advantage.
Article Submitted By Community Writer