There are many creative ways to keep kids occupied. They can help in imparting education in a very entertaining way. Outdoors or indoors, there are many activities you can do with kids. Such creative activities will also work as stress buster for the parent involved.
Outdoors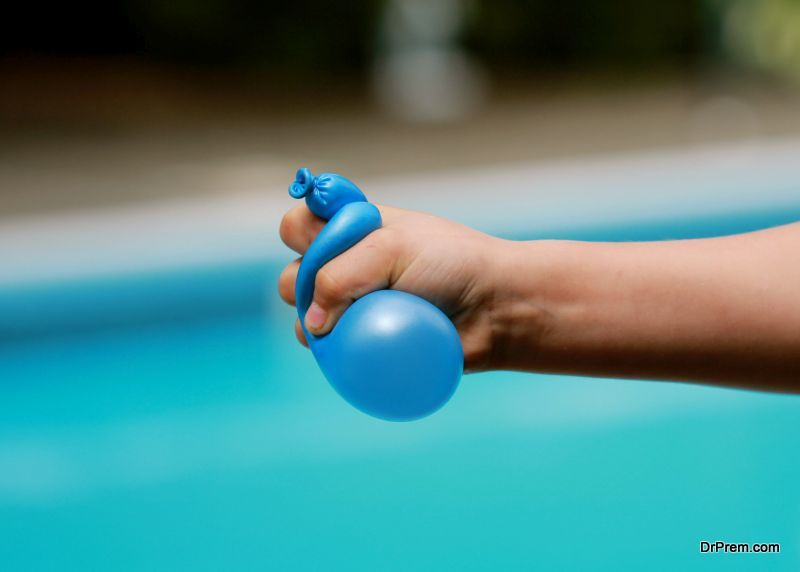 There are great many outdoor activities that you can do with your children. One can create a fairy garden with pixie dusts and tiny butterflies perched on a potted plant. Or one can create a race track with a soap and some inexpensive material. For example: you can get a rain collecting long pipe from any hardware store and just add water(more fun in rains) and you have an adorable soap boat. For little girls one can create little baskets from easily available waste cloth or folded paper plates which can be used to collect berries and wild flowers.
Another popular option is water balloons, especially in summers. They are fun and easy to work with. They will keep the little ones occupied and entertained. DIY tips with kids can also involve going out to parks and beaches. You can go collecting shells, write a number on each and play a memory game.
Want some diy ideas that are eco friendly? How about creating a music station in your backyard? Collect some useless everyday cookware, take two wooden logs and hang them onto it. Your little kids will love the work and the final outcome. And the best part is, it isn't going anywhere, it will stay there in your backyard. You can also create plant pots from used soup cans. Just wrap up a polka dotted paper around them and you have a ready to use plant pots. It is fun and resourceful.
Indoors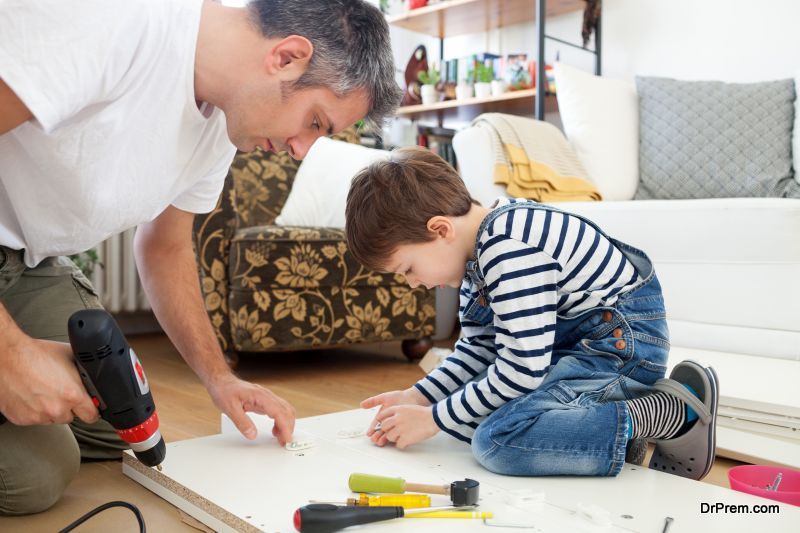 Outdoors can be a lot of fun, but not everyone has the choice of heading to a beach or even having a backyard. However, there are many indoor activities to do with kids that can be as entertaining as the outdoor ones. For example: you can sit down and create a colorful and bright family tree. It will help your children in keeping a track of their past. There are scrapbooks available in which you can join the dots to form a tree and then go about adding names of your distant relatives. Bubble wraps are very popular with kids(and even with adults) and many activities can be worked around a bubble wrap.
How about a DIY firefighting costume? Most young boys love firefighters and it is pretty easy to assemble a firefighting costume just by raiding the recycle bin and by using the garden hose and some creativity. For girls bracelets and braids never go out of style. Sit with her and create one with some knitting material you can easily procure from looking around the house.
Another very popular option is to create collages. Kids love them. Pop arts and wall hangings made by children could be a nice way to decorate your rooms. Frames could be made with craft material and used as photo frames around the house. Never to be used nail polish is great for creating nail polish marble art.
Final thoughts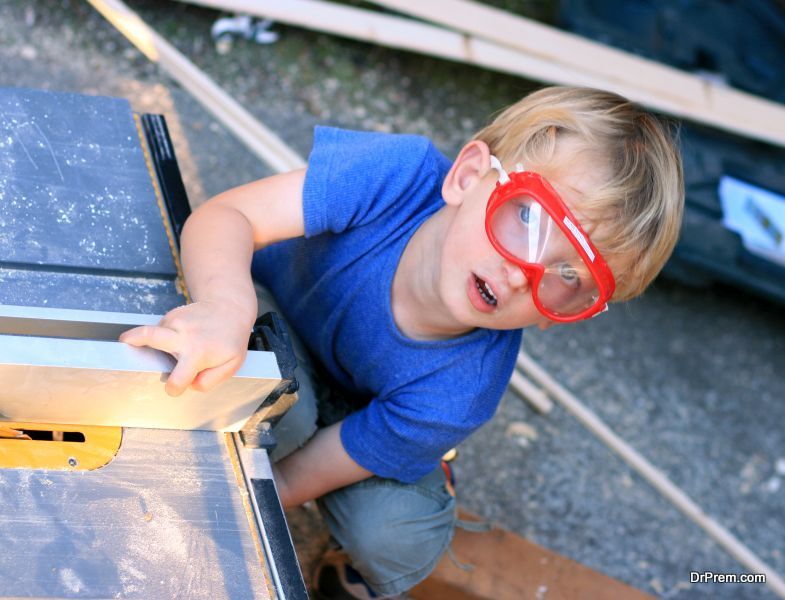 There are many diy tips with kids that can be used to pass time creatively. Both the child and the parent will enjoy doing them. Any household item can be turned into some kind of use. One can simply purchase a pair of fitting plain shirts and paint them using halved bell peppers that are dipped in paint. These shirts can be used for playing or as night clothes. DIY ideas that are eco friendly can be a great way to teach young children about sustainability and resourcefulness. Creative DIY time with kids can be fulfilling and entertaining.