Your beautiful little girl or boy just turned one. Guess what? It's time to go to the dentist!
Once their baby teeth begin to erupt, it's critical that you start paying attention to their oral health. It might seem strange taking a wriggling youngster to the dentist but studies find that a sizable percentage of American toddlers have their first cavity before they turn two. Damaged baby teeth can easily turn into ruined permanent teeth.
Even if your child doesn't develop cavities, there are a lot of things that your pediatric dentist will be on the lookout for. He'll speak to you about ways to protect your little one's mouth and demonstrate healthy habits. Issues like thumb sucking and excess sugar consumption will be addressed.
Choose a Pediatric Dentist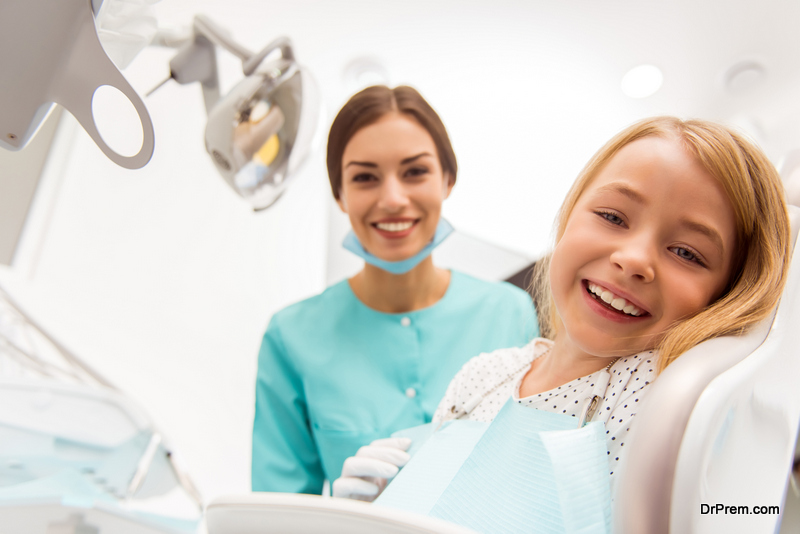 Going to any dentist is better than skipping the appointment entirely. However, if you want the absolute best care for your child, you need to take them to see a pediatric dentist. A practitioner who specializes in treating children will be able to notice things that a family dentist might miss. Young mouths and jaws need to be checked for proper development.
"A typical Colorado Springs dentist office can be intimidating for children," notes Springs Pediatric Dental Care in Colorado Springs, Colorado.
"The dentist's chair and dental equipment can look scary at first if they aren't introduced in just the right way. On top of that, a typical dentist may lack the sensitivity and demeanor necessary to put your child at ease."
Your child will appreciate being treated in an environment that caters to his needs. Pediatric offices burst with fun, vibrant colors and soothing images. The waiting room is usually stuffed with toys and games designed to distract young minds.
Make Sure Baby's Ready
Visiting the dentist can be a scary experience. If you simply waltz into the office with no preparation, there's a good chance that your child might become frightened. A better strategy is to talk to them first.
You should already be brushing your little one's teeth or allowing them to do it with supervision. Use that time to talk about the importance of keeping your mouth clean so the "sugar monsters" don't attack. Let them know that you'll be taking them to see a special doctor who will look at their mouth.
Don't use fear language! If you start talking about how it won't hurt that bad and the experience will be over soon, etc., you'll create an environment of nervousness and uncertainty.
Prepare Your Questions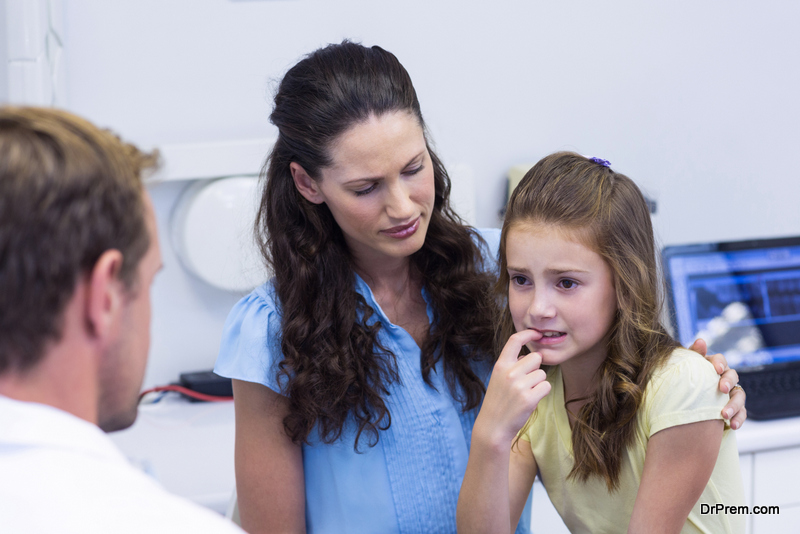 Once you find your dentist, it's time to get ready for the visit. Make a list of any questions that you have. The purpose of your child's first dental visit is to learn the ins and outs of toddler dental care.
You might want to know:
Is your toddler consuming too much sugar?
Is she considered high risk for developing cavities?
Are your child's teeth developing correctly?
What should you look out for?
Call the office in advance and get any paperwork sent to you before your visit. You'll appreciate being able to focus on your child while you're in the waiting room.
Meet the Dentist
Unless your child's dentist spots a serious problem, the first visit will be brief. It takes time for children to warm up to a stranger, particularly a stranger that's sticking sharp objects into their mouths. Experts recommend that people see the dentist at least twice a year so it's important that your child learns how to feel comfortable.
The actual exam will be simple. You should expect the dentist to:
Respond knowledgably to your questions
Carefully examine your child's mouth and face
Discuss any potential issues
When you walk out of the appointment, you should feel confident that you know the state of your child's oral health. If you don't, you need to ask more questions.
Some pediatric dentists encourage parents to sit with their children during the visit while others ask parents to remain in the waiting room. Ultimately, however, the choice is yours. You know your child better than anyone else.
Schedule Your Appointment Soon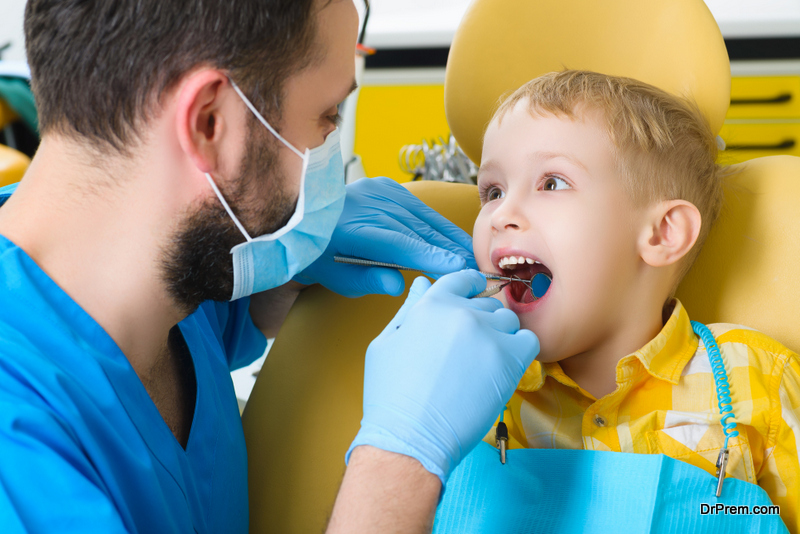 Don't wait too long to take your child to the dentist. There's a mistaken idea floating around that baby teeth don't matter very much because they're going to fall out. This couldn't be further from the truth. Some children hold onto their baby teeth until their 12.
Preventive dental care is important because it saves your child from the pain and expense of severe dental problems. Rotten teeth can interfere with your life in major ways. Infections that begin in your mouth can enter your bloodstream and spread to other parts of your body.
Protect your child's health by giving them a dental home.
Article Submitted By Community Writer