Two years is a very tender age. Your child might have started talking, and they are becoming more active every day. While you need to be a little vigilant as your children might start throwing things from one place to another, you also must think about some ideas to keep them busy.
Therefore, buying toys for your two years old is not only about buying everything that you like. But the toys must contribute to your child's development in a fun way.
For a 2-year-old, colours and shapes are the most fascinating things. And when you buy such toys, you can engage your child in learning. Here we are suggesting some of the best educational toys for your two-year-old kid that will help your toddler develop new skills.
 1. Musical Instruments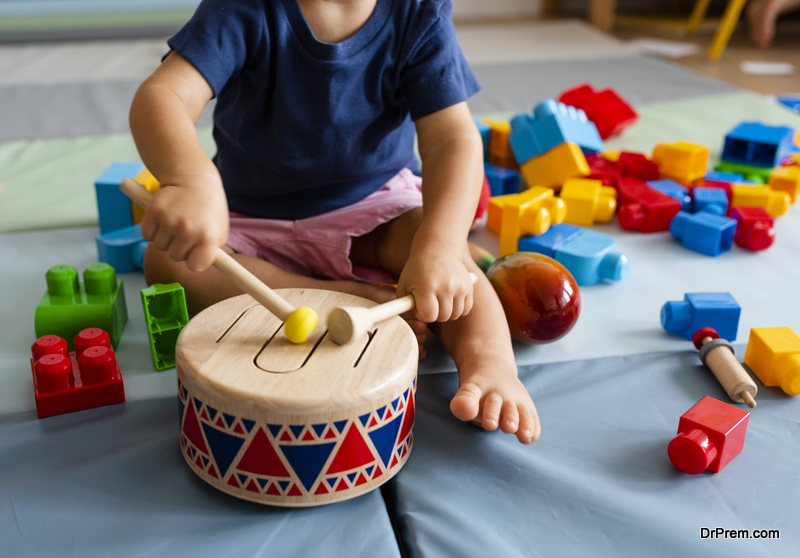 We know it takes time for your children to develop their music taste and skill. But children love playing instruments, and when you buy them musical instruments at such an early age, you help them understand music a little better with many other musical benefits.
Various musical instruments are available in the market, and you can choose as per your affordability and taste. We recommend you not to have any predefined expectations from your kids while buying such musical instruments for them. Those are just toys that can help them learn about an entirely new thing. And if your child has been born with a rockstar gene, those instruments might be the game-changer for them.
2. Geometric Sorting Board Blocks
We always suggest buying Montessori wooden toys for your 2-year-old. Wooden toys are safe for your children as they don't have sharp edges, and therefore you can rest assured that your children will not get hurt while playing.
If you want to help your child learn about colours and shapes and increase their fine motor skills, buying wooden toys like geometric sorting bold blocks is perfect. It will also be better if you tell your children the names of the shapes while teaching them how to play with those shapes. That way, they will learn about geometry early, and it is going to help them later in their lives.
3. Building Puzzles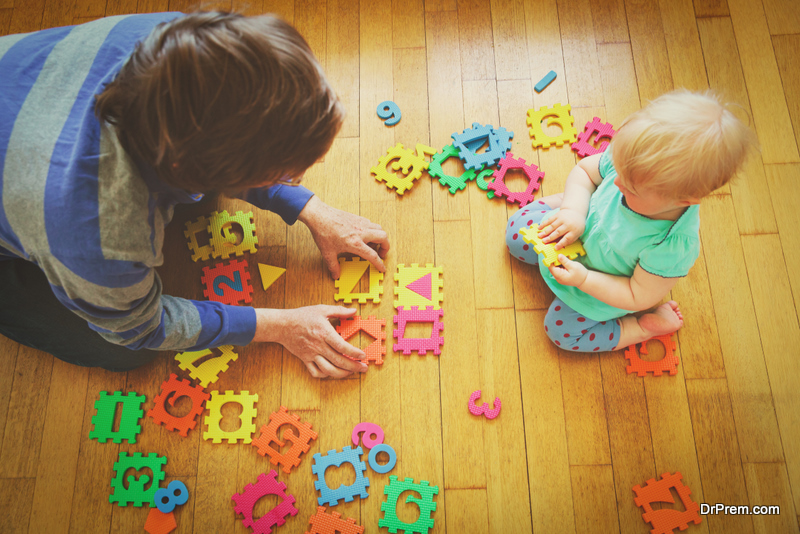 No matter how wonderful your toys are, your children will always feel bored after playing with those toys for some time. And that is why you need to provide them with some options. We are adding building puzzles to the list of perfect educational toys for your children. While increasing curiosity, these building puzzles will keep your children occupied for a longer time. You will have numerous options while buying building puzzles. And you can grab one based on what you want to teach your kids- shapes, numbers, colours or more.
4. Wooden Shape Stacker
Probably all of us had this toy which helps children practice colours, shapes, sizes and more. This toy will encourage your children many development skills such as building skills. Additionally, this toy has different shapes of different sizes. And you can teach them the names of the shapes, colours, and the difference between the two sizes.
5. Crayons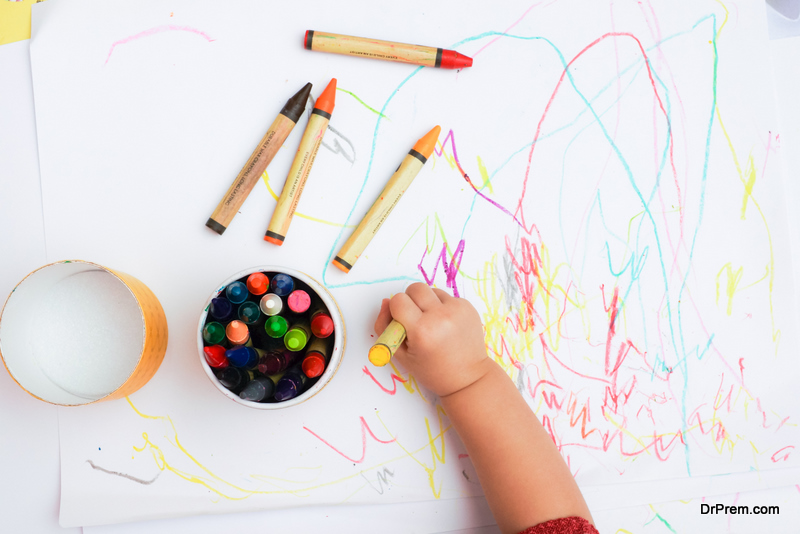 If you want to explore the artistic side of your kid, buying natural, nontoxic crayons are perfect for them. As we mentioned earlier, for a 2-year-old kid, life is very proactive, and you need to be a little vigilant about what they are doing and where they are all the time; this will engage them for longer. Your child has definitely started writing on the walls. And when you get them colour books and crayons, you can save your walls a bit.
There are many ideas when you talk about buying educational toys which are also safe for children. We hope the toys we have mentioned above will interest your children, and they would love to play with them. If your child has favourite Montessori wooden toys that are not listed, we would like to know about it. Leave a comment below and let us know why your children like it.
Article Submitted By Community Writer