From curling up with a steaming mug of hot chocolate in front of the fire to cosy onesies and snuggles with your little one, winter brings many things to look forward to. However, the season can be tough for babies, whose skin can dry out easily.
Cold weather and central heating mean that winter dryness can be a real problem for babies and children with dry skin, in particular those with eczema.
Dry skin and itchy rashes are no fun for anyone, particularly babies, who rely so much on adults to keep them comfortable. But by following a few simple tips, you can keep your baby relaxed and happy all winter long.
Top tips for relieving dry skin in babies
1. Avoid bathing babies too much as this can dry out their skin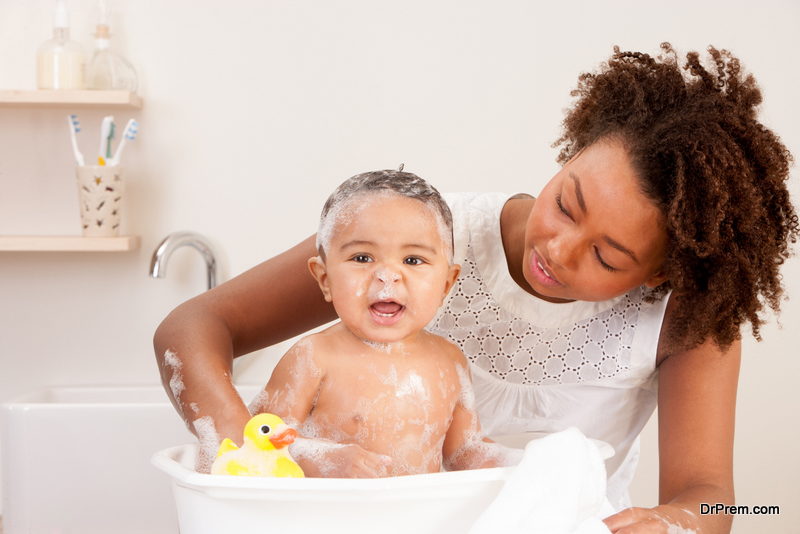 You may think that water would help with dryness, but this is not the case. As babies' skin is prone to drying out, frequent bathing can exacerbate this dryness. It's best to limit baths to once a day and avoid any products containing perfumes or other additives. Stick to warm water and baby shampoo, and always follow up with a moisturiser.
2. Only use products made specifically for baby's skin
On the subject of moisturisers, it's important to only ever use products on your baby's skin that are made specifically for babies. As their skin is so delicate, it cannot cope with many of the unnatural ingredients that products for older children or adults contain.
Coconut oil is a natural and pure option to moisturise your baby's skin. This is an ideal moisturiser to incorporate into baby massage – the ideal way to relax your baby after their bath.
3. Soothe your baby's lips in winter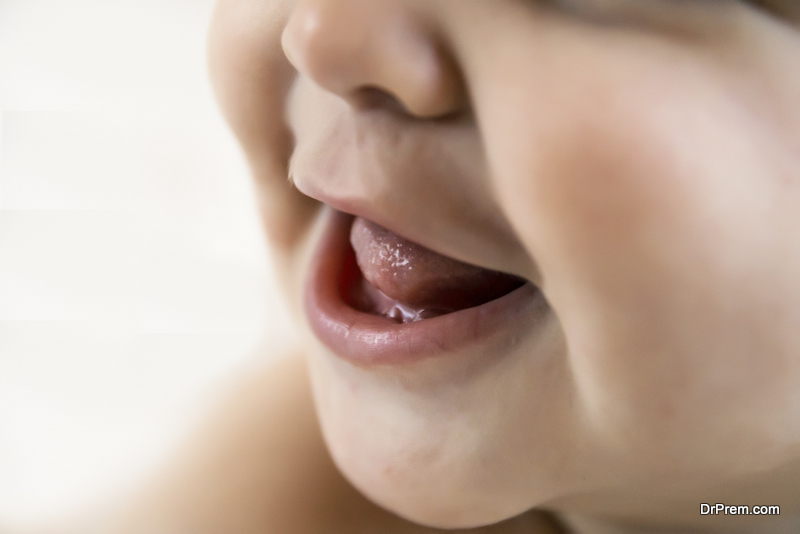 Since babies drool constantly, their lips and chins can get especially chapped and sore in winter. Keep a bib or muslin cloth to hand to dry up those dribbles. Petroleum jelly (better known as Vaseline) is great for protecting your baby's mouth before taking them out in the cold weather.
4. Protect from nappy rash
Nappy rash can be a problem at any time of year, but it's especially troublesome in winter. This is because in the colder weather, baby is usually swaddled in multiple layers, which can make nappy changing less convenient. The heat caused by the extra layers can also increase the risk of nappy rash.
Nappy creams containing zinc are the most effective at treating nappy rash. For a day-to-day nappy cream, use Metanium Everyday (the white tube), and if your little one has a rash on their bottom, use the Metaniumointment in the yellow tube as it's much stronger. That rash will clear up in no time.
Try eczema clothing to protect your little one's dry skin
If your baby has dry, inflamed, or irritated skin, or they suffer with eczema, the single most important thing you can do to improve their skin and make them feel comfortable is to dress them in eczema-friendly clothing.
HappySkin® have a range of soft Tencel Cotton clothing specifically for babies and children with eczema. This type of clothing contains DreamSkin® technology, which protects your baby's skin from irritants, regulates their skin temperature, and helps to retain moisture, preventing your baby's skin from drying out. Additionally, it has no loose threads or rough seams that might irritate your baby's dry skin.
To find out more about HappySkin®products, email their friendly customer service team at [email protected] or call 01707 260 505.
Article Submitted By Community Writer