Planning for your child's birthday party can either be a chore or a fun activity. Which do you prefer? Most parents prefer the latter, and there are tons of fun birthday party ideas, but which ones will your kids love? The goal is to find activities that all kids can enjoy or sticking to a theme that everyone at the party will buy into.
So, if you're stuck for ideas, then this is the article to help you think outside the box to plan the ultimate party for you kid. Since kids only get to be kids once and have just a handful of birthday parties, it's important to make each of them one that your child will remember forever.
1. Scavenger Hunt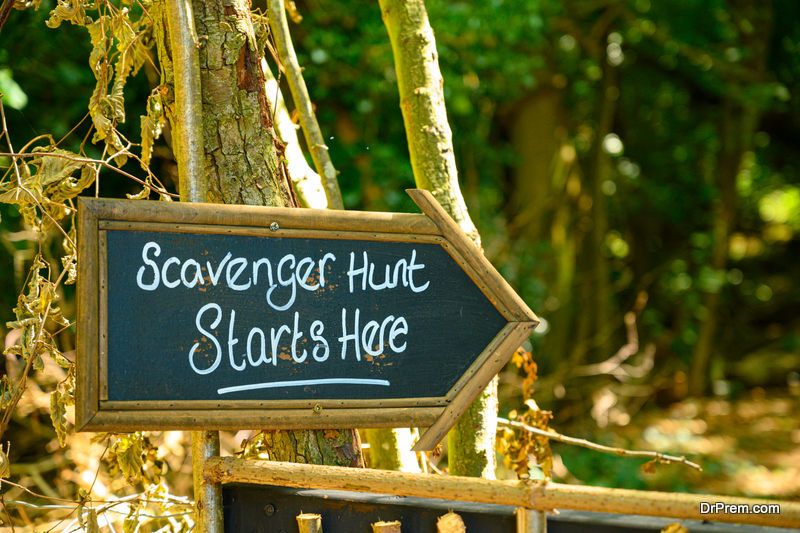 One game that never gets old is a scavenger hunt. No matter how old your children are, a scavenger hunt can be a fun game to play. Though, it's best kept for younger children between 5 and 10-years-old to keep the game simple and in a smaller area.
To play the game, design maps with clues for groups of children to use to find items and plan a reward at the end for the team who does the best. Also, you'll want to set a time limit to give the children a little more motivation to complete the game and to stay focused.
Good ideas for treasures are candy and small toys such as Lego sets. Once the kids get started, you'll be able to watch their faces light up as they discover new treasures, and what's better than that?
2. Egg Toss
Another fun birthday party idea is a game of egg toss, and this is a game that people of all ages can enjoy. All you need is a few dozen eggs and enough people to participate. To get started, have the children join up in pairs to begin.
Next, have the pairs face each other at just a couple of feet apart. Then, it's time to start tossing the eggs. The game works by tossing the egg from one person to another without dropping or breaking the egg. With each successful throw and catch, participants must take another step away from each other.
At the end, the last pair without a broken egg is the winner. Of course, you'll want to plan a prize for the winners, and you'll be surprised by how much laughter this game brings out. Finally, it's best to play egg toss on grass so the eggs don't break as easily when dropped.
3. Bounce House Rental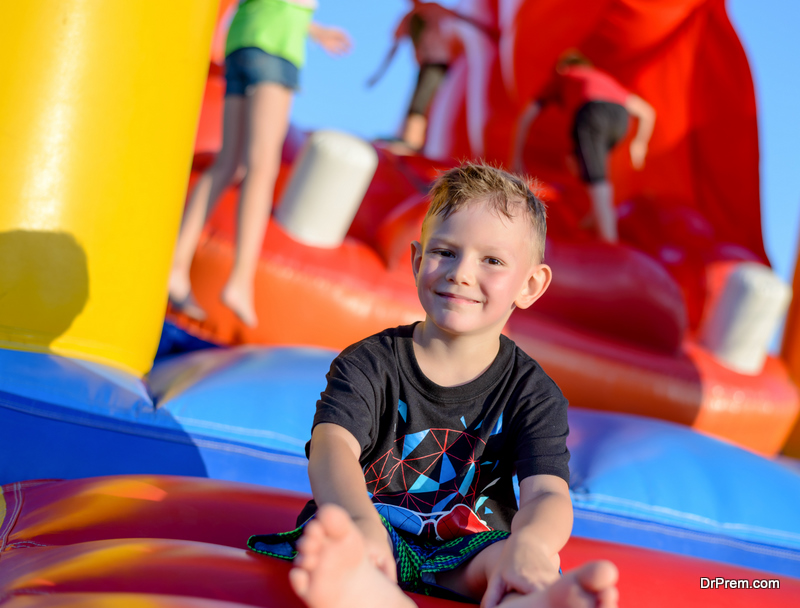 An excellent activity that kids will undoubtedly enjoy is a bounce house rental or a purchase if you think you'll get your money's worth. The key to choosing a good bounce house for a child's party is to pick one with multiple activities, such as an included ball pit.
Also, if it's warm enough, you may want to consider a water slide bounce house at Bounce House Squad. This type of bounce house gives you the best of both worlds since children can both hop around and use the slide.
When choosing a bounce house, check to make sure it will fit in your yard and that it supports enough weight to accommodate your party guests. Once guests start to arrive and see that you have a bounce house, they're bound to get excited. Plus, by the end of the party, all of the children will be sleeping well that night.
4. Slip 'N Slide
If your party is during the hot summer months, then it'd be wise to take advantage of the heat by investing in a giant slip 'n slide for your child's party. Similar to a bounce house, a slip 'n slide provides hours of nonstop fun that small children won't get bored of doing.
When shopping for a slip 'n slide, look for one that provides enough length to get a good ride along with inflatable rafts to allow kids to race each other. Also, it's not a bad idea to look for one with inflatable bowling pins to allow children to play human bowling.
All in all, there's a lot of fun to be had by adding a slip 'n slide to your child's birthday party activities if the weather is right.
5. Capture the Flag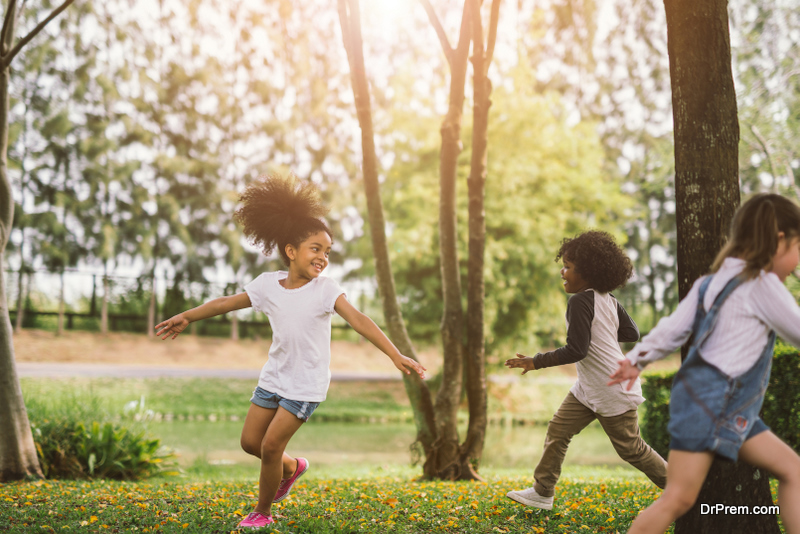 Last up is a timeless game that kids of all ages can enjoy at a birthday party. In case you're unaware of the rules, start the game by dividing everyone into two or more groups. Then, each team is given a flag that they must guard at their home base.
Once the game begins, opposing teams must find a way to capture the other team's flag and bring it back safely to their own camp. Once the opposing team's flag is captured, the game is over. While the game does sound simple – because it is – it's also a lot of fun, and it helps teach children how to work together to achieve a goal.
Lastly, the same as every other game with a winner, it's important to reward both teams with the winner receiving the better reward.
Wrapping Up
That's it! These are all fun birthday party ideas to make your child's party a blast for everyone there. While several of these games may seem simple, you'll be surprised by how much fun kids have when they play them, especially egg toss. Now it's up to you to match the right activities to your child's taste.
Article Submitted By Community Writer