It's springtime right now in the sunny state of Florida, but summer is fast approaching and it's time to get prepped for proper kid care for the hazy, crazy days of summer breaks and vacations.  We love summer because it lends itself to loads of fun for the kids. The weather is fine this time of year and heralds the renewal of annual traditions like playing in the park, camping trips, or just running through a slip n' slide under a sprinkler.
Whether your summertime agenda with your kids involves travel to theme parks or just going fishing at the local pond, it's always a good idea to freshen up on essential summer safety suggestions. Here are a few tips about keeping kids safe this summer so you and the children you love can have phenomenal, sunny experiences this season.
Summer Safety Tips to Keep Kids Safe
Making sure kids are safe never has to interfere with their summer fun.  In fact, ensuring our kids can romp and play without fear of injury is the best way to enjoy many summer memories now and in the future. Here are a few suggestions for keeping kids secure as well as protecting them so they can feel free to savor sensational summertime bliss. 
1. Make Playtime Safe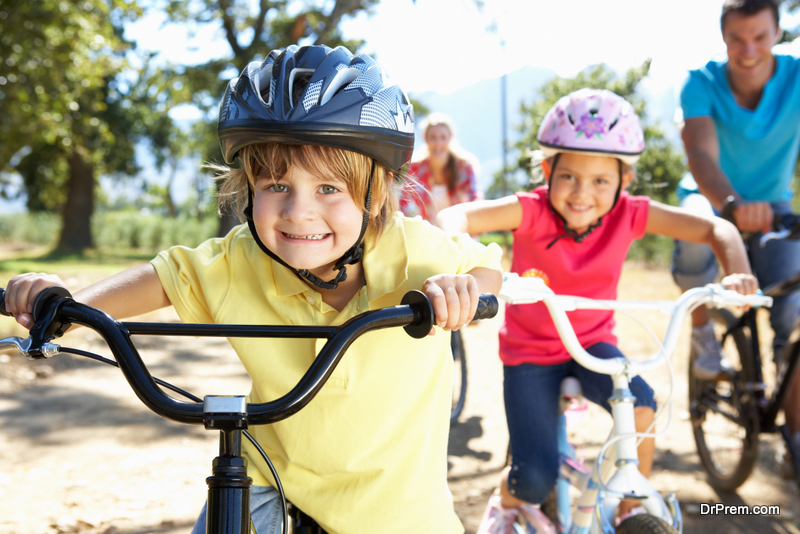 This may seem obvious, but taking a few simple precautions while your child is riding a bike or on the playground can prevent heartbreaking injuries. In fact, playground injuries account for over 200,000 visits to the emergency room per year. Always supervise kiddies while they are active on the playground. Make sure the equipment they are playing on is age-appropriate. Because it's summertime, it's also a good idea to check the temperature of play equipment to make sure it's not too hot for a child's touch. When it comes to bike safety, make sure your child always wears a helmet. Also be sure their bikes and helmets have a proper fit for your kid's ability, height, and age.
Whether out bike riding, playing in the park, or having fun on the swing sets, think about keeping a first-aid kit close by. Boo-boo's happen, and it's always a good idea to keep a simple pack of bandages and antiseptic around. Think about including treatment for bug bites and rashes in your first-aid kit too.  These little preventative measures go a long way to keeping kids safe.
2. Avoiding Heat Exposure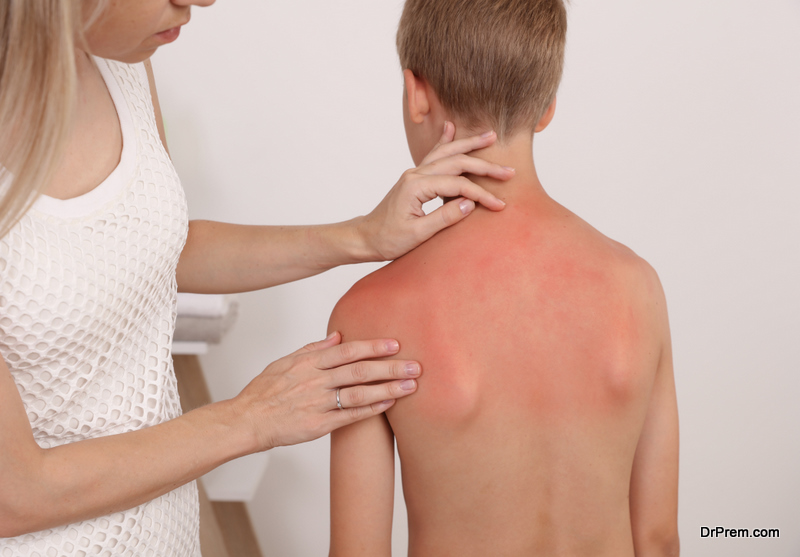 We all know kids get so worked up while playing in the sun. So much so, they may become distracted and forget to drink enough water. That's why making sure your kids are well hydrated is key. Early signs of heat exhaustion include muscle cramps, dizziness, profuse sweating, or weakness. Making sure your kids take regular water breaks can avoid these and other ill-effects from overexposure to the sun.
While we're on the subject, it's also a good idea to address heat exhaustion in cars. Summer is a hot time to travel, and our cars can heat up very fast in a surprisingly short amount of time. Avoid hot car deaths by never leaving a child unattended in a car. Also, establish a life-saving routine by always checking the car before locking up or walking away from it.
3. Summertime Skin Safety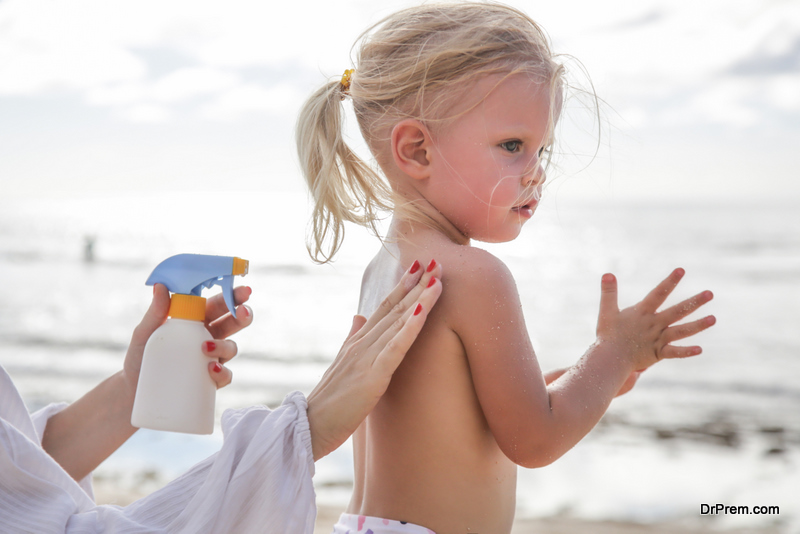 Skincare for sensitive skin and protection from sunburn is a no-brainer, but the implications of a bad burn might be more than just short-term discomfort. Studies have shown that some types of skin cancer might stem from overexposure to the sun from childhood. The threat of skin cancer can be greatly reduced when preventative measures are taken especially at a young age.
Give your kids their best chance to enjoy healthy skin long into adulthood by applying sunscreen. Back in the old days, a big complaint about sun lotion was its thickness or it was too goopy.  These days there are innovative sun protection products such as spray-on sunscreens. These are lighter and often more effective too. For kids, think about using at least a product with a sun protection factor (SPF) of 30 or higher. Higher SPF is better, especially for very young children or babies.
Summer should be synonymous with fun. You can ensure you and your kids get the most out of summertime play by making sure you've got safety covered first. We hope you and your kids have an awesome (and safe) summer this year!
Article Submitted By Community Writer