Surprise the kids in your life with a fantastic robot toy. These toys can be automated or programmed, and some of them have AI integration too. The robotic toy gives kids the chance to interact with a smart, virtual companion and develop creativity as well as planning skills. Take a look at some of the best robot gift ideas for 2020:
8 Best Robot Gift Ideas for Kids in 2020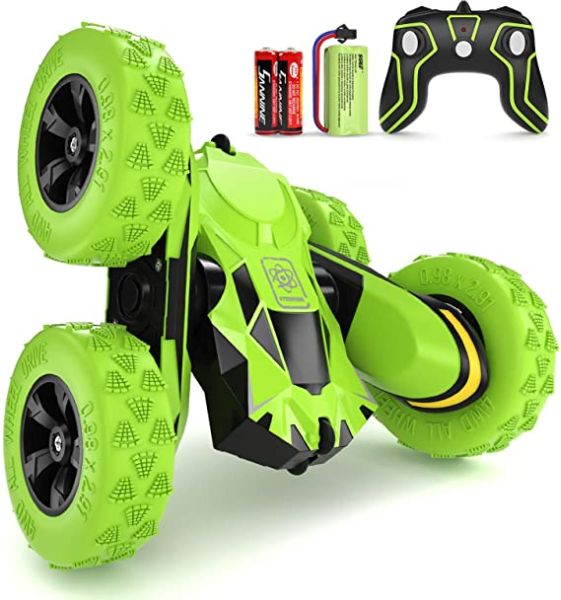 Kids would love this car as it tumbles and rolls with some incredible stunts. This robot stunt car has powerful motors which elongate the playing time. Kids can enjoy endless stunts and carry it around easily too, as it is lightweight. Strong plastic body makes it durable. The rubber tires have coil springs which make the car run smooth.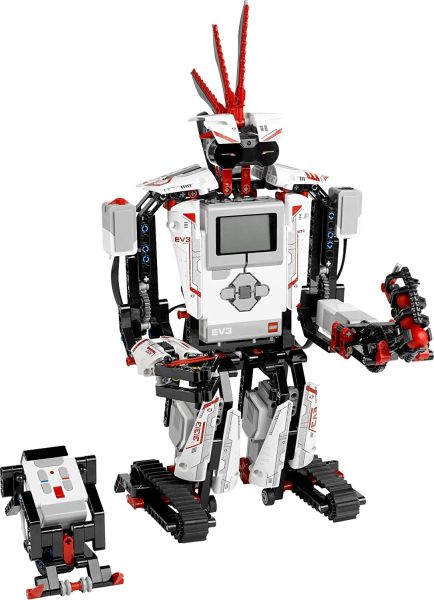 LEGO has come out with the robot kit, which lets children control it through the app. Kids can design a robot of their choice and will keep them busy for hours with 601 pieces. The manual includes designs for a whopping 17 models. All this comes with a price, of course! BTW, the kit does not have a rechargeable battery.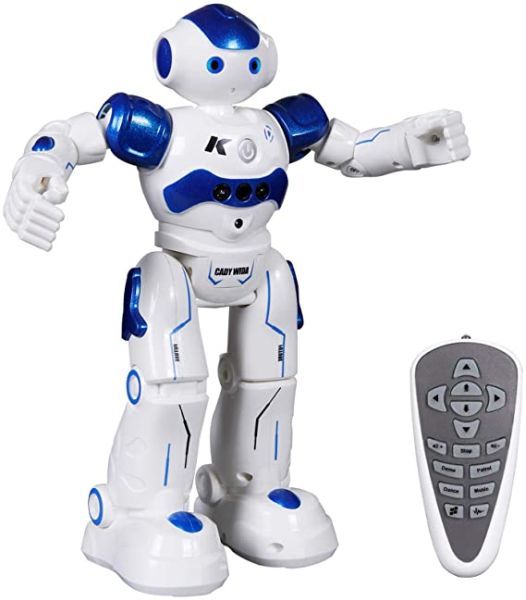 The SGILE robot toy has a sensor to sense gestures on the chest of the robot. It can respond to gesture commands, and move right, left, backward and forward. It has One-button for programming with which it can display a wide range of actions. Children can use their imagination and can input upto 50 commands for motion. With sing and dance function the robot is a fun companion as well. It can detect obstacles and avoid them, thus avoiding collisions. Bright LED lights make it lively.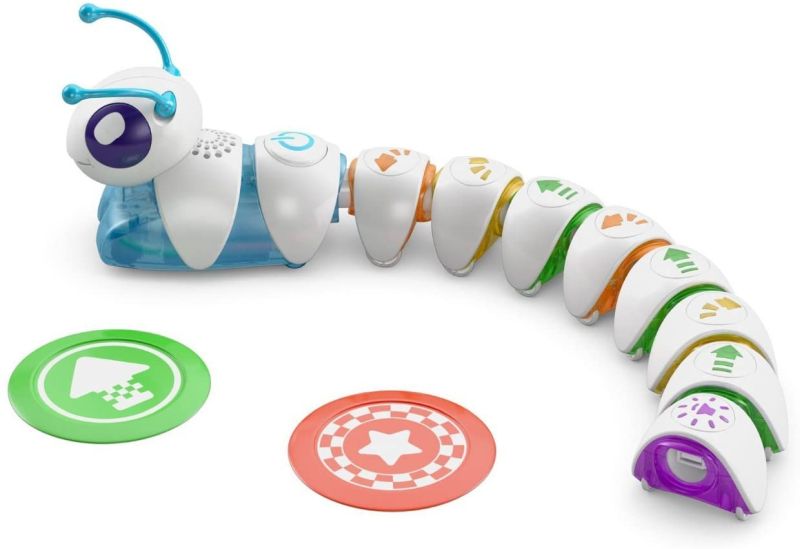 Designed for kids in the age bracket of 3 to 6 years, the cute caterpillar is actually a smart device that can teach coding to your little ones. Children can learn to think independently from a young age and experiment on the ideas that they have.
They have to create new paths for the caterpillar to follow. It has two left and right turns, and three straight paths. The sound is a bit loud, but otherwise it can be a fun robot toy.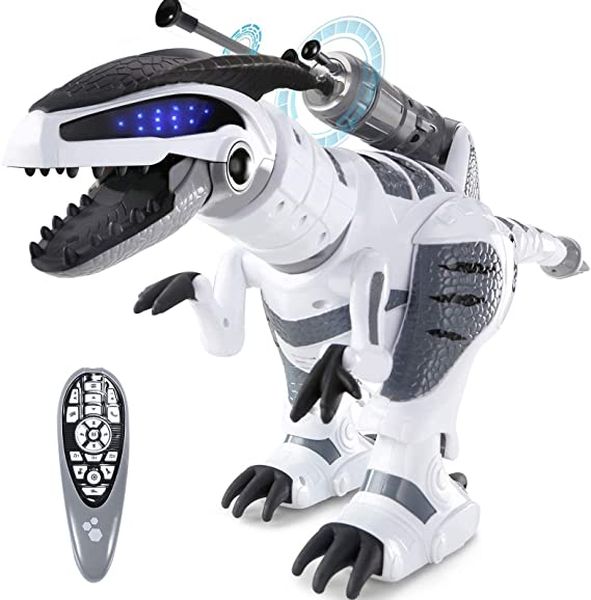 Kids seem to have an unending fascination for dinosaurs. The robot dinosaur will capture their imagination. It roars and enters battle mode to fight using sucker bullets fitted on its back. This RC Dinosaur from SGILE is perfect to enhance the creativity and imagination of kids as they can program several functions/actions using the function button.
LED lights, amazing sound effects, head-tail movements make this replica of the tyrannosaurus a great robot toy gift for kids.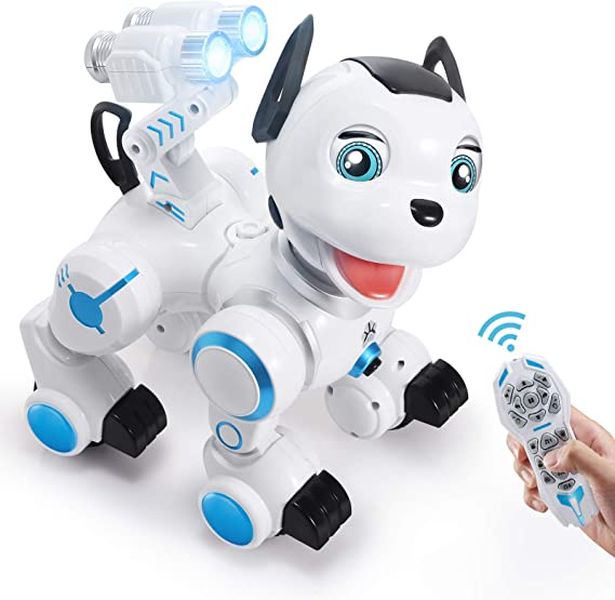 Dogs are man's best friend and this robot dog can become the chosen companion for your kid. It behaves just like a real dog, as it can walk around everywhere with its little master/mistress. The barking, walking dancing dog is sweet, strong and has a very good memory. It is fully
Programmable and versatile. Kids who are stuck at home will find it to be a good friend!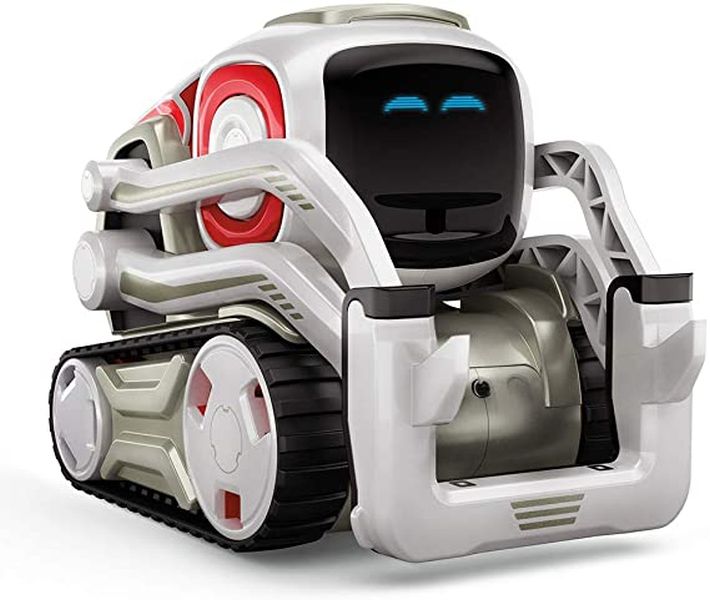 This is a tiny root which can fit in the palm of an adult. It can display around 100 human emotions and has been developed for kids of age 8 and above. It can be controlled with the companion app which works with both Android and iOS.
It recognizes names and faces as well. It even throws tantrums, much like real children. It takes some time to set up however and is on the pricier side.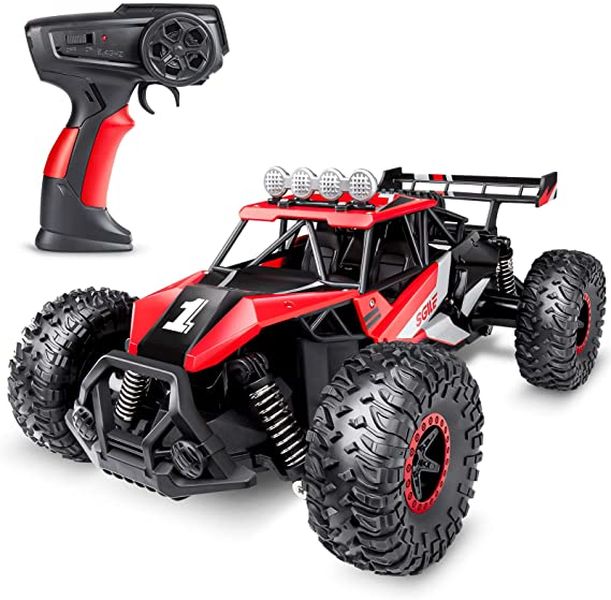 This racing car reaches a speed of 18km/hour giving a thrilling experience. Kids love drift racing and this drift racing car will be much loved toy by boys.. Several cars can play together without any signal interference. Kids can learn to play as a team with this RC racing car. The car is fitted with a pair of 6V 600mAH rechargeable batteries which gives playing time of 50 minutes. It has undergone Drop as well as Impact tests, thus ensuring maximum durability.
Kids do not need expensive robots to power their curiosity. Select the robot toys which are affordable and fun, and watch your kids playing for hours on end!
Article Submitted By Community Writer