Football is a sport that is appreciated by many families, and you may find yourself dressing your baby in onesies or jerseys that represent the home team. There are many online stores that carry football apparel for babies, from team logos to football patterns. Use the following guide to find adorable baby NFL gear for game day.
One Piece Outfits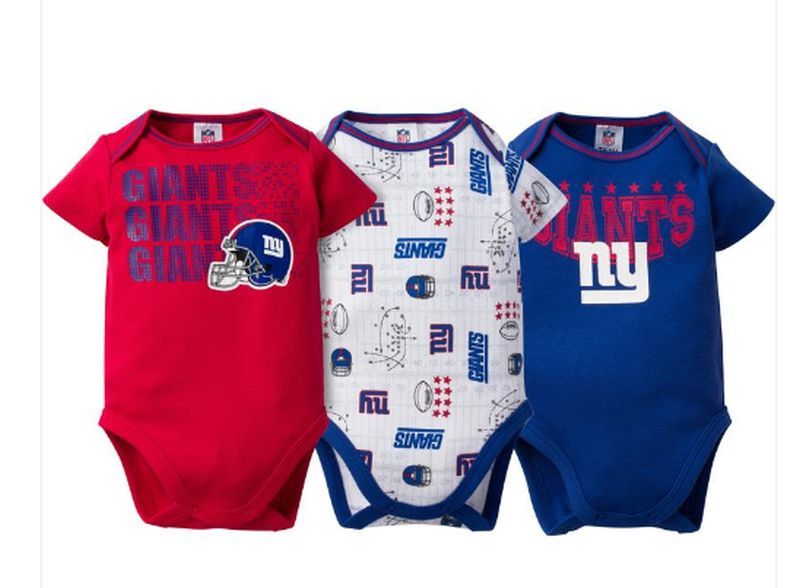 You can find many one piece outfits for your baby, and every outfit features the team name or logo. Onesies are at the top of the list for one piece outfits, and they can be worn in different ways in any type of weather. A sleep-and-play outfit is perfect for playtime and nap time, and a baby coverall keeps your little one comfortable throughout the day. You can also find a gown that snaps closed but gives your baby the freedom to move their legs. Imagine dressing your baby in a suit that resembles a football uniform. The features vary per one piece outfits, but they usually include a fold over neck, snap closure and ribbed cuffs.
Tees and Shirts
If you do not want to dress your baby in a one piece outfit, you can find different tops to go with pants and shorts. The tops include a t-shirt, polo shirt, performance jersey and replica jersey. You can also keep your little one warm on colder days with an NFL zip up jacket. The tops include a screen printed logo or team name, and most of the tops come in baby and toddler sizes to fit any child.
Stylish Team Dresses
Your baby is sure to look stylish in a dress embroidered with the team name or logo. Dress your little one in a baby doll dress with ruffles and cap sleeves, or get ready for game day with the team spirit dress and matching bloomers. The polo dress is perfect for watching the game with friends or at home. The onesie dress with an attached tutu is a great idea for viewing parties, and the cheerleader outfit is sure to be a big hit with your family.
NFL Team Outfit Accessories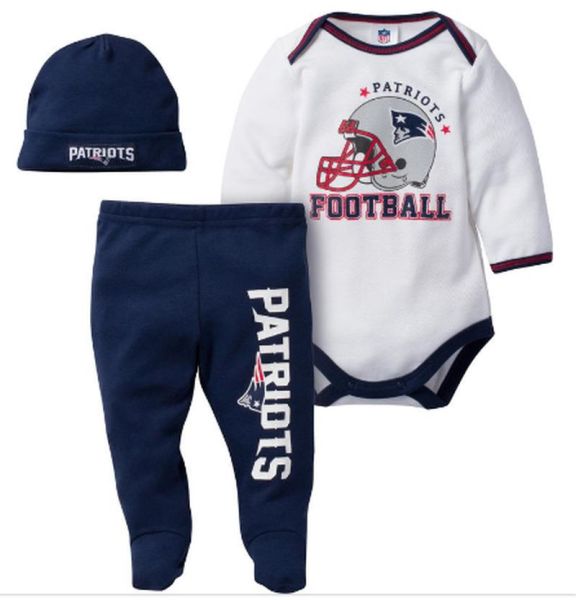 You do not have to limit your shopping spree to baby NFL clothes. There are plenty of team accessories to go with their outfits. The selection includes booties, shoes, bibs, bucket hats and winter hats. Every accessory features the team name or logo, and they can be worn with NFL gear or other outfits.
Full NFL Baby Outfits
You can also find full NFL baby outfits, which is great for stocking up on apparel for your little one. There are many shopping websites that offer bundles of baby outfits and accessories. You may want a set with a onesie, beanie and bib to keep your baby cool, or you may want a long sleeve onesie, footed pants and beanie for colder days. Your baby is sure to feel cozy in a newborn gown, bib and booties set. The outfits feature the team name and logo to fit any game day.
The NFL clothes are designed to keep your baby comfortable as they are playing, sleeping or cheering during the game. Whether you dress your baby in a simple onesie or full outfit, your little one is sure to look precious on game day.
Article Submitted By Community Writer