Easter is a time when friends and family come together. From planning for dinners and get-togethers to even games; there are so many things you can do on Easter day. If you are planning to host an egg hunt game; then break free from the regular types and do something different. This article will provide you with some creative and unique Easter egg hunt ideas that you can use.
1. Forget the traditional Easter egg hunt with candies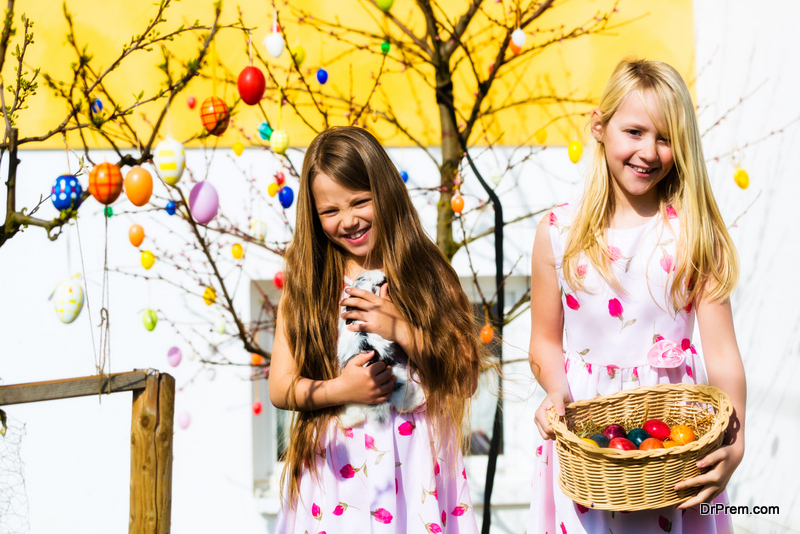 Whether it is an outdoor or indoor Easter egg hunt; traditionally candies are placed inside the eggs. Now you can create some amazing and fun egg hunts with differently shaped and colors. Once you put in the shape and color, the participants have to search for it. Once they collect all the shapes, then they need to finish a puzzle that will result in them getting a certain reward. The first team to complete the task wins; while the loosing team will have a to do a dare.
2. Task based Easter egg hunt
This is one of the most creative Easter egg hunt ideas that you can use. By having a task-based egg hunt it will create more excitement within the participants. This can include fun tasks/games like truth or dare, dumb charades, Pictionary etc.
 3. Treasure hunt ideas with Easter egg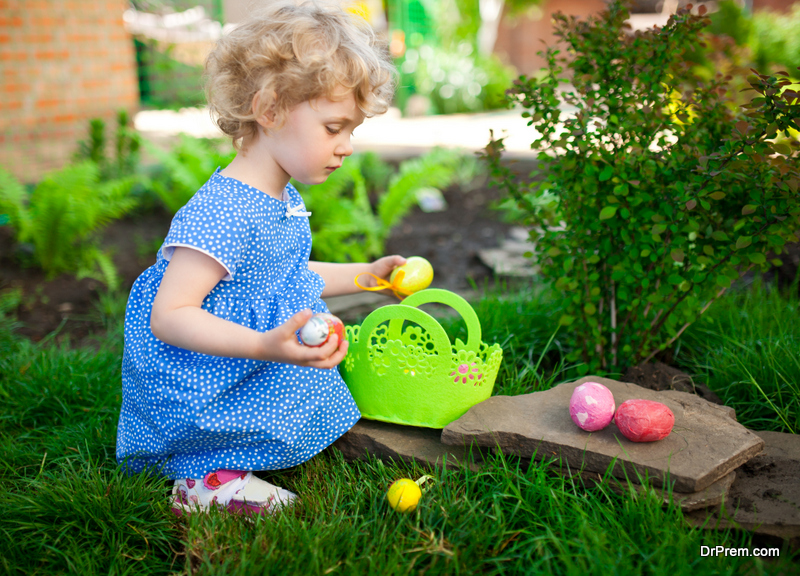 While planning the egg hunt for game kids keep clues in different parts of the house and garden. These clues will help them to find the next clue that will lead to the ultimate price. You can even place small fun tasks like hop to the next location, run fast, walk like an ape etc.
4. Game ticket egg hunt
If there is a game coming up; you can buy the tickets as a final reward. This is one of the Easter egg hunt ideas that is perfect for individual players. You can also buy passes for an amusement park, a movie shows etc.
5. A relay race for teens and older kids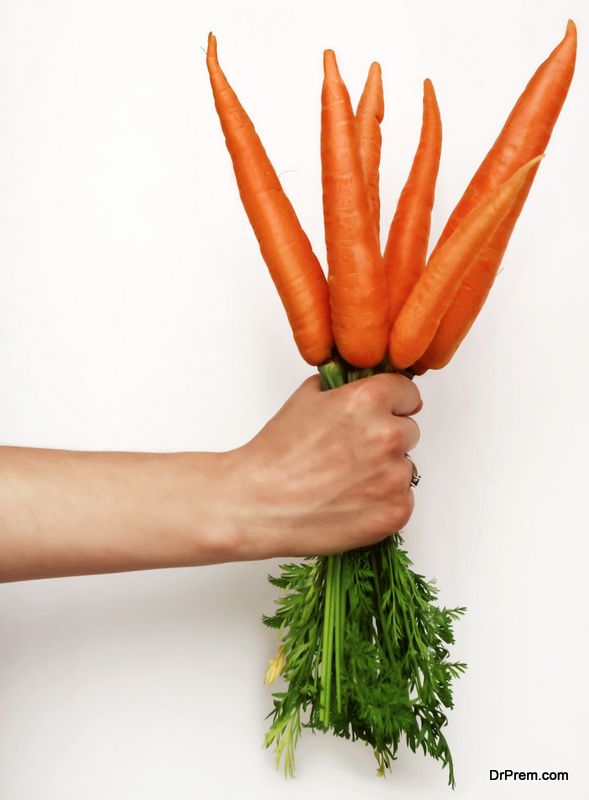 Plan a relay race for teens and older kids apart from the race egg hunt for toddlers. Use carrots as relays. The objective of this game is to collect the greatest number of carrots while passing the basket to the next player.
6. Bath bombs Easter eggs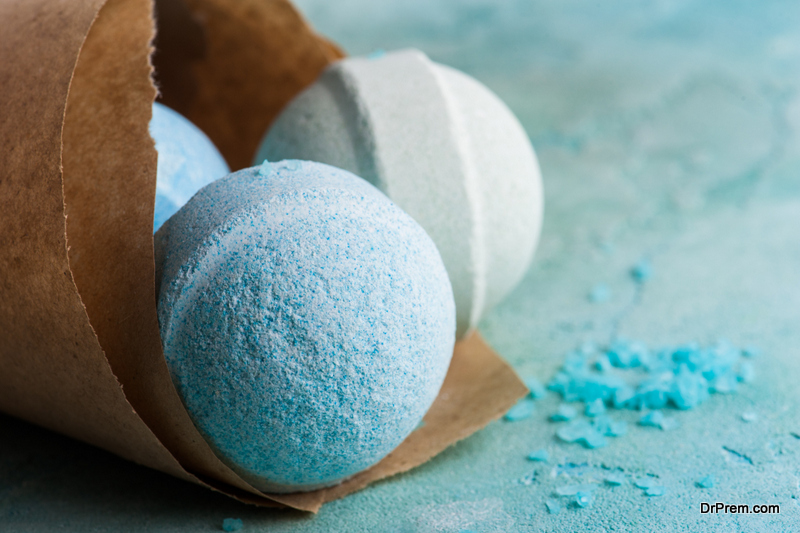 For indoor Easter egg hunt use bath bombs as Easter eggs instead of having candies or sweets. This is one of the games you can consider for couples. It also gives them a chance to pamper themselves.
7. Word builder hunt ideas
One of the Easter egg hunt ideas is to combine Easter eggs with different alphabets. Each team has to collect different alphabets and make words within a certain time limit. The winner will be the team that makes the greatest number of difficult words within the time.
8. Glow in the dark egg hunt for game kids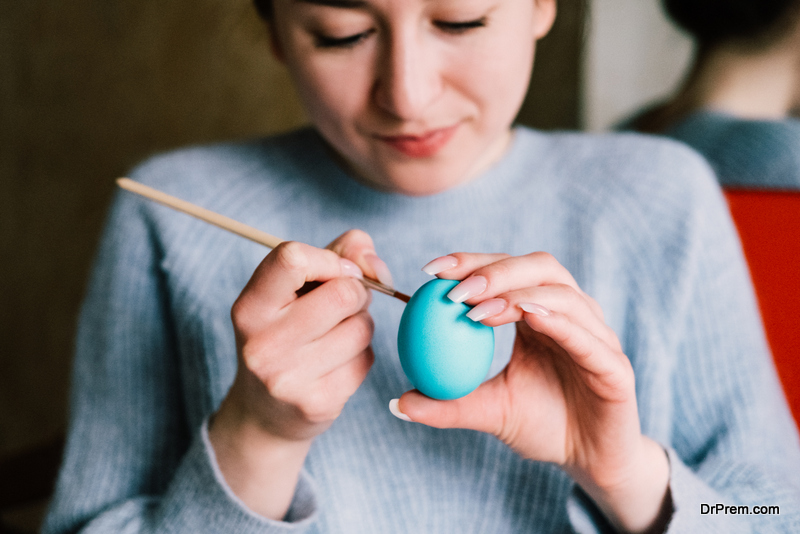 Instead of having a day egg hunt, why not make it a night egg hunt. Enhance your Easter home décor. Use glow in the dark paints on the eggs so that you can play the game even at night.
9. Lego egg hunt
Legos and children have a long history. Well, you can use any of the LegoEaster egg hunt ideas available online and make the hunt more interesting. Write clues so that they can build certain Lego figurines. You can even give your home a Lego décor to make the arrangement especially special.
10. Race to the finish egg hunt for toddlers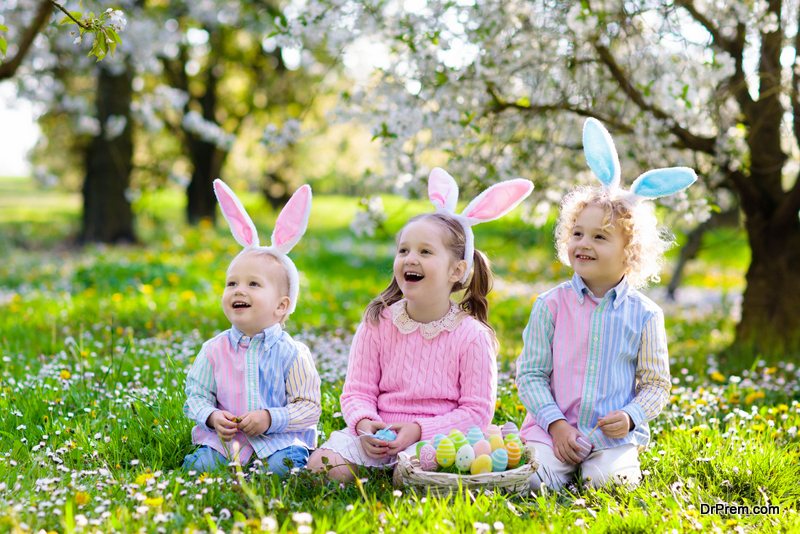 You can use a race mat and get your children to run to you. This is a perfect option when you want to plan an indoor hunt for your toddlers. Another idea on this front is to get them to build something using building blocks.
11. Adventure Easter egg hunt
This is a one of the perfect camping Easter egg hunt ideas you can use. Instead of planning a backyard hunt you can choose to go for camping. Having a small adventure will only make the day more interesting.
12. Play time with mom egg hunt for toddlers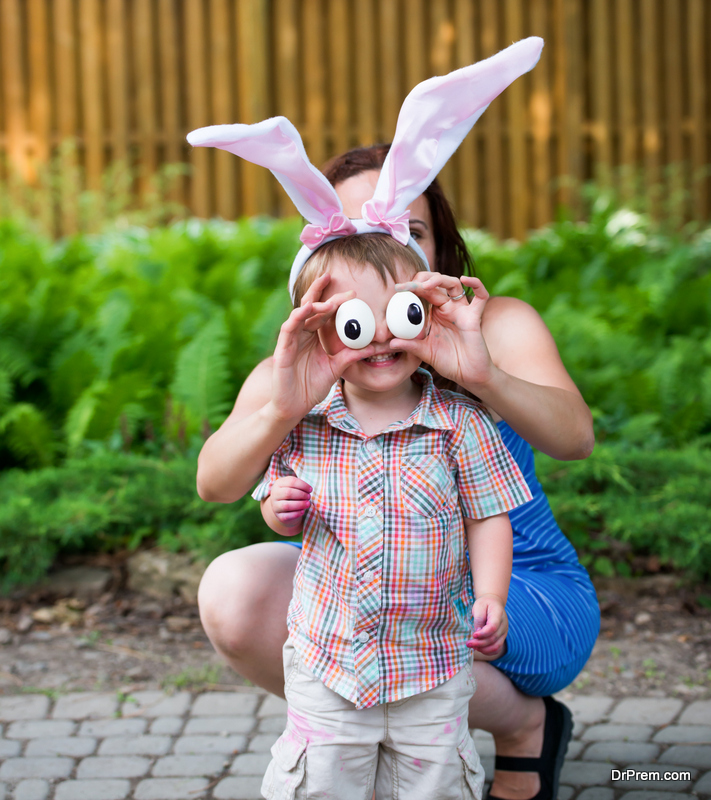 Planning an egg hunt for toddlers can be challenging. One option is to have clues that mom and child can use to find the ultimate prize. Along with that, also have some snacks placed at certain pit stops for the children.
Tips and tricks to pull off an amazing Easter egg hunt
Form teams and send them to designated areas around the neighbourhood. This way you can also get your neighbours to participate.
Keep a plan B option just incase you want to organize an indoor Easter egg hunt. This is important especially if the weatherforecast shows obstacles for an outdoor hunt.
Keep healthy and filling snacks before the hunt; this is important especially if there are kids involved. This way, you do not have to worry about cooking and it will keep the participants active as well.
Make sure there are enough eggs for all the participants. It will be disastrous if there are less eggs and more participants especially if you are considering Easter egg hunt ideas.
If you have plastic or ceramic eggs from the previous year; you can recycle them by painting them in different ways and add them to your egg hunt.
Having a social cause in mind will make theegg hunt for game kids more meaningful. You can choose to make a charitable event by having food trucks and other such items for sale.
Do not forget the age factor. Choose Easter egg hunt ideas for each age group so that everybody can be involved.