Childhood is an amazing experience in itself- a fun ride for the child, and days full of lessons for its parents. Toddlers have a mind of their own which comes up with its own absurd explanations about everything in general. Some of these toddlers' self-made explanations lead to phobias which can take its toll on the health of the child.
Listed below are a few of the common phobias toddlers face, and what parents can do in order to address them:
Fear of strangers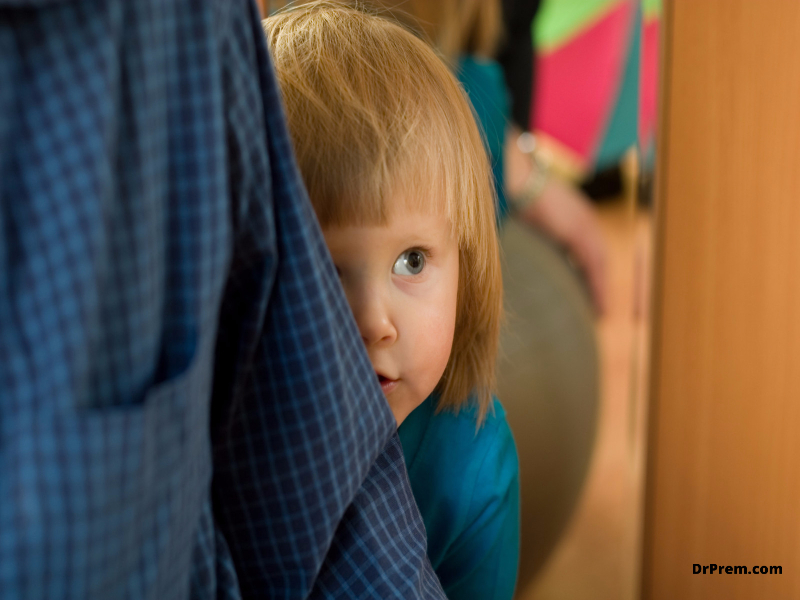 This even extends to family your child doesn't see on a regular basis. Give them enough time to get accustomed to new faces instead of pushing them into it.
Fear of monsters
 Use tactics like a spray or a toy to keep monsters and ghosts at arm's length form your child's room.  Make your child believe that ghosts can't harm them once the 'spray' is in action.
 Nightmares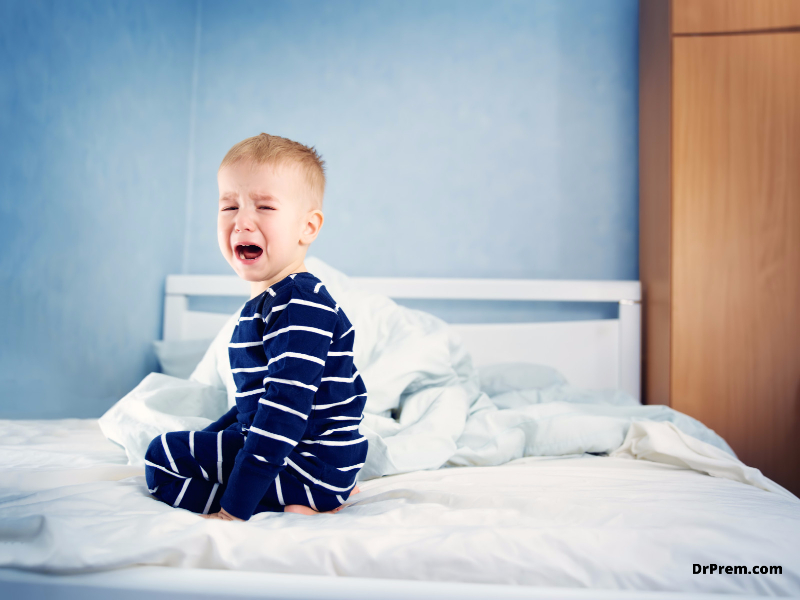 For this, you can use placebo effect by introducing a 'magic' band or toy that keeps these evil thoughts at bay. You can also make them seek comfort through a favorite toy or blanket while they sleep.
 Fear of the dark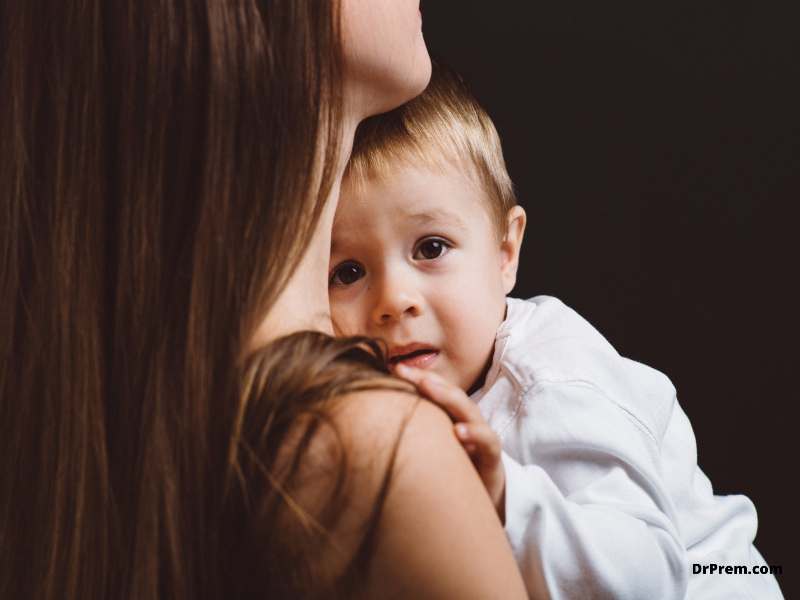 Leave it up to your child to control how lit they want their room to be. You can expose them to the concept of darkness, slowly and gradually, as they grow up.
 Stuffed toys or masks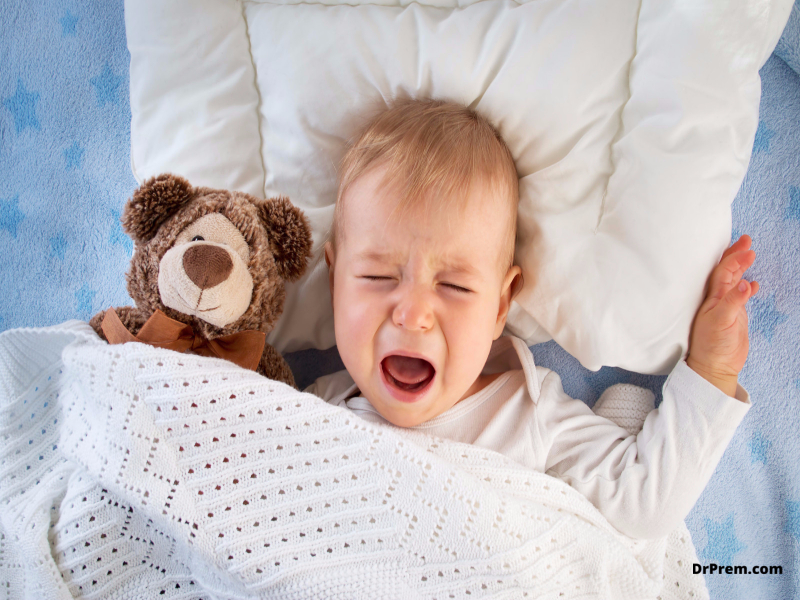 Many kids are triggered by the sight of large human-sized stuffed toys and masked faces. Never compel your child to interact with any such person if they don't wish to. Also, in time, reveal to them the real face behind the mask to relax their anxiety.
 Fearing doctors or syringes
 It is better to prepare your child well in advance for this one. Explain to them the necessity of going to the doctor, and appreciate them when they come up with it.
 Fear of solitude
Start off with leaving your kid in their own company with an assurance that you are easily accessible, and make sure that you are visible. Raise the bar little at a time until your child agrees to be left all alone without any fear.
The above-mentioned fears aren't all. Your child may be suffering from phobias other than these, which is completely normal. Never ridicule or take their claims light-heatedly, no matter how absurd they are. You know your child better than anyone else. You know what appeals to them or scares them the most. Use it to get rid of their respective phobias.
Remember that these fears need to be addressed gradually, but not ignored completely. Deal with your child with plenty of patience, and witness their condition escalating back to normal.