The transition from being a couple to being a parent of a baby is extremely joyous and brings along with itself various responsibilities and happiness. Not only does your life but even your house need to get prepared for this new change. The little one needs a special space inside the house for him to rest, relax and play.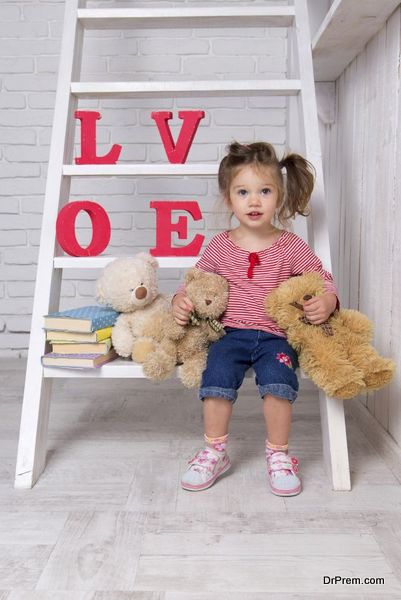 This space is your child's nursery. Gone are the days when you would simply put a crib and a rug inside one of the rooms and call it a nursery. Modern say nurseries are far more than being just a room. It should be designed such that it appears to be a bright, beautiful and happy place. Scroll down to know various ways in which you can create an eye catching nursery.
Theme based nurseries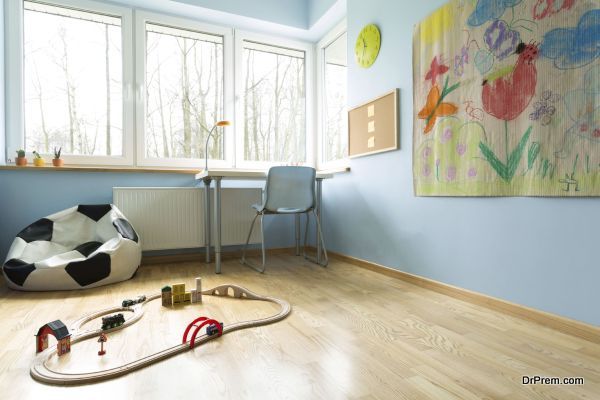 The easiest and the best way to decorate your child's nursery is to decide a proper theme and then to simply add more details to make it alive and awesome. You could choose any form the plethora of themes ranging from marsh-mellow based to marine themed and from the sports based to the jungle based nursery. Depending on whether the baby is a boy or girl, you can even pick colors and accessories that suit the two genders or simply go with a neutral one wherein you have greater choices and possibilities of designing and decorating.
Interactive elements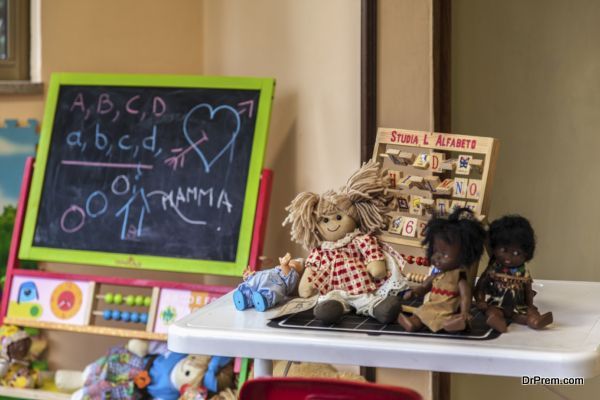 To create a realistic effect in your child's nursery you can ornate the floors the room with items such as rugs and toys such as cars, blocks, dolls and stuffed animals based on the theme of the room.
Wall décor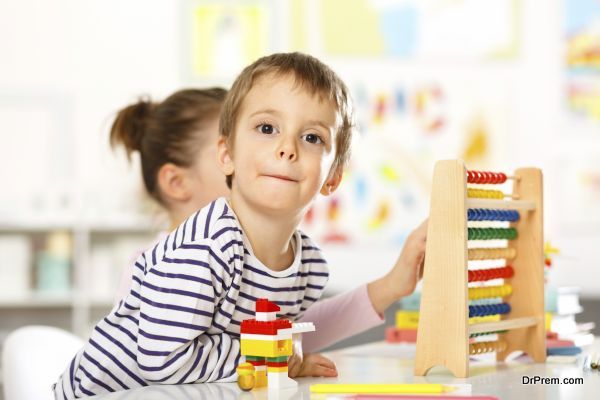 There are hundreds of options for your child's nursery wall décor. However, you should be careful in selecting these ideas since they would have a great impact on the overall look of the room. Framed art forms, nursery murals, decals, and stickers are the best way to enhance and uplift the nursery walls. These décor items come in various shapes, sizes and colors to suit your choice and can either be used to highlight an accent wall or just the top or bottom sections of all the walls. For those who are not likely to have wall décor, you can even hang decorative pompoms that look extremely elegant and stylish.
Colors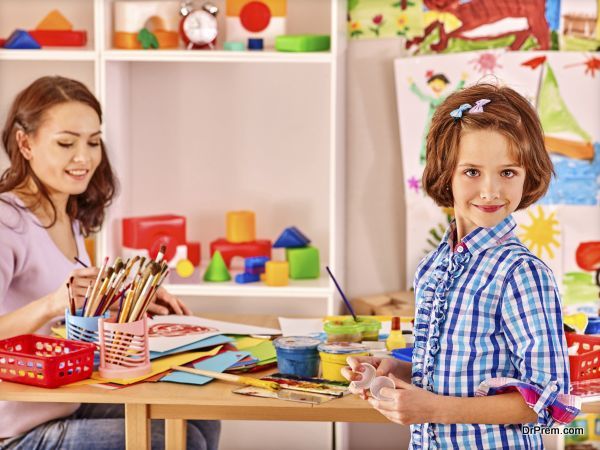 Colors have a great influence on the mind of every human being including small children. The colors you use for decorating the nursery should be bright and striking so that your child feels happy when he is inside. On the other hand, use of bright colors is also suggested for a space crammed room since they make the room appear visually larger.
Proper lighting.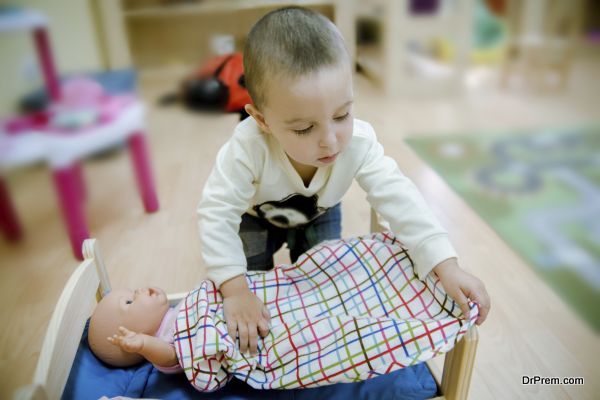 Proper lighting is a just have for each and every corner of your house including the nursery. You can choose different forms of accent lighting to create peaceful atmosphere for your child to sleep and can even go for table lamps, creative and fun lamps such as those inspired from movies and lava lamps and colorful bulbs to create a fun element for your baby.

These creative ideas will help you design an extremely cozy and stylish place for your little wonder.